Timely, means fast response to your service needs.
Professional, means expert advice on material handling problems.
Reliable, means a long term and ethical commitment to our customers.
We're Hiring!
Looking for full-time Road Service Powered Lift Truck Technicians.
Welcome to Our Website
Thanks for visiting our website. At The Electric Lift Truck Company Limited, our philosophy is simple; to be the best we can be in servicing your needs. We believe that our customers come first; it is not just a cliché but a commitment we make to all our past and future customers.
To be successful in business, it takes a winning combination of services, competitive pricing and dedication by all employees to excel at customer service excellence. Our continued growth is testament to our pledge to provide you with products of the highest quality and unmatched customer service; we have built our reputation on this belief.
We encourage you to look around our site and see what we have to offer. If you don't see what you are looking for, call us at 905-420-3955 and we will be happy to discuss your needs.
Want to get a hold of us? Click the Live Help button to connect with our online receptionist.  They are standing by Monday to Friday from 9 AM to 8 PM (EST).
All Types of Forklift Repairs for All Types of Forklifts
Whether your forklift include fluid top-ups for your battery, debris in its hydraulic system, or a check engine light that you cannot find a solution for, the professionals at The Electric Lift Truck Company can help. Our team has over 155 years of combined forklift repair experience, and we offer repairs to electric, propane, diesel, and gasoline forklifts. Some of the common repairs in Toronto we perform include:
● Electrical problems including buttons, switches and controls
● Horn and light issues including travel alarms
● Forklift mast travel & lift problems
● Error codes diagnosis and repairs
● Seat and seat belt issues
● Cooling system problems
● Hose and battery leaks
● Battery problems
In addition, you can also trust us for electric vehicles, including aerial platforms, bucket lifts, and material handling equipment, including electric locomotives.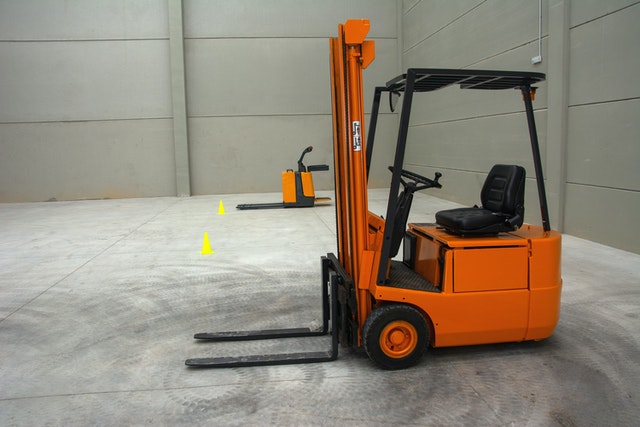 Leaks Are a Sure Sign Your Forklift Needs Repairs
If a forklift operator or someone else notices leaks emanating from your material handling equipment, this is a matter that should be taken very seriously. A fluid leak can signify any number of things. It typically indicates trouble with your forklift's cooling, steering, or hydraulic systems. In addition to being a sign that you may need repairs, fluid on the floor of your warehouse or loading dock is a serious safety hazard.
Contacting the professionals at The Electric Lift Truck Company when you first notice a fluid leak is always a wise choice. It can not only save you time and money by minimizing the extent of repairs that your forklift needs, but also help to avoid lost time, damage to your equipment, or serious accidents.
The most common causes of leaks found on a forklift include:
● Loose fitting or clamp
● Blown tube or hose
● Leaking O-ring
● Cracked cylinder
A forklift can also have a fluid leak due to a bad engine seal, planetary gear seal, bad control valve seal, or even a loose oil filter. Again, our highly trained technicians can perform repairs to most all types of material handling equipment, so call us first.